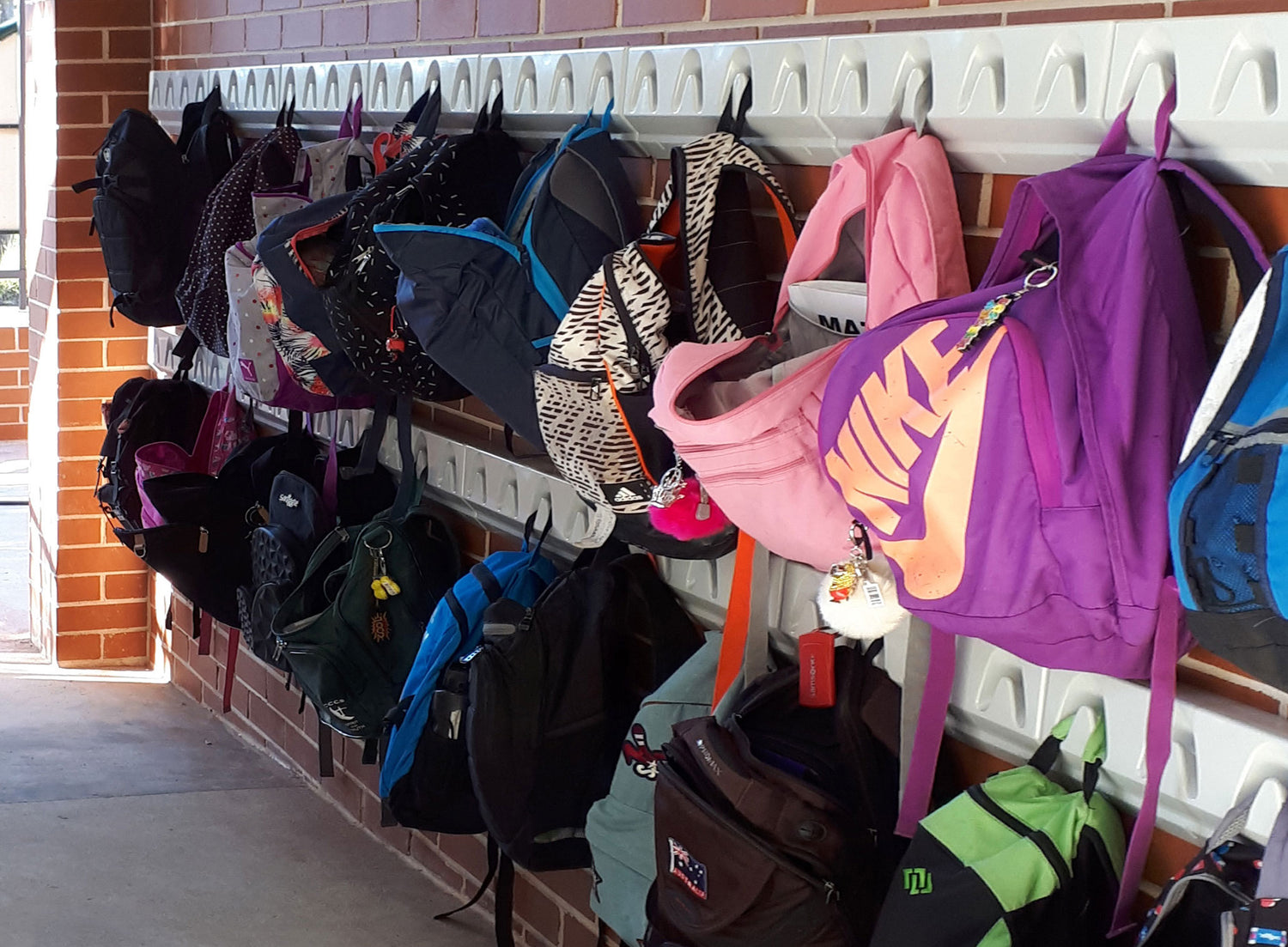 Snughooks®
Safest hook systems available on the market
No sharp edges or protruding hooks
Each unit comes with a wall fixing kit and instructions
Easy installation
Sustainably made using recyclable materials
Australian Designed and Made
Double your storage space by installing two rows of Snughooks®
Australian manufacturer designing and engineering storage solutions for commercial and industrial application since 1972.
Snughooks - Strong and Safe Wall Hooks
What our customers say
We are happy with the safety of these types of hooks, their durability and the ease of installation.

Catholic Primary School, SA

There is no longer the need to have bag hooks that protrude from walls only to present an additional hazard which may cause injury. Snughooks have allowed us to create a safer and more functional school environment in a cost effective manner.

Keith Svendsen, Principal
Snughooks
Sport & Recreation Centres
We design products based on a range of criteria that include functionality, longevity and with a sustainable circular economy focus.
Snughooks

A modern and innovative wall hook providing a safe space to organise your school bags, backpacks, towels, jackets, and hats.

APC Commercial

Provide storage solution products for commercial, corporate, education, government, and public sector markets.

APC Storage Technology

We design and engineer efficient, reliable, and cost-effective warehouse storage solutions that can grow and change as needs evolve.